Filmmaker's documentary to air on WGTE
---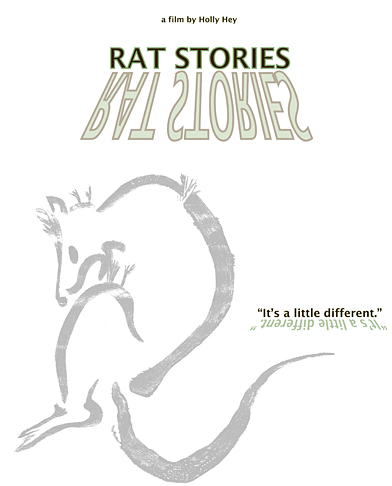 "Rat Stories," a short documentary by Holly Hey, UT assistant professor of film, will be broadcast on WGTE Public Media Sunday, Sept. 18, at 3 p.m.
The film undermines stereotypes about the rodent to examine the importance of human connection in a variety of social contexts.
"Like the rat is scorned within many cultures around the world, the human subjects within each rat story do not fit into the mainstream; and as a result of their detachments from social norms, they create their own countercultures in order to belong," Hey said.
For the work, Hey received an Honorable Mention in the Short Documentaries category at the 2011 LA Art House Film Festival.
Additional airings of the film are scheduled on WGTE Family Thursday, Sept. 22, at 9:30 p.m. and Friday, Sept. 23, at 1:30 a.m. and 5:30 a.m.
To learn more about "Rat Stories" and see a trailer for the film, visit http://ratstoriesmovie.com/index.html.
Major funding support for "Rat Stories" was provided by the Rhode Island Council for the Humanities, an independent state affiliate of the National Endowment for the Humanities.