'The Relevant University' to air Sept. 24
---
Tune in to "The Relevant University" Tuesday, Sept. 24, at 7 p.m. on AM 760 WJR.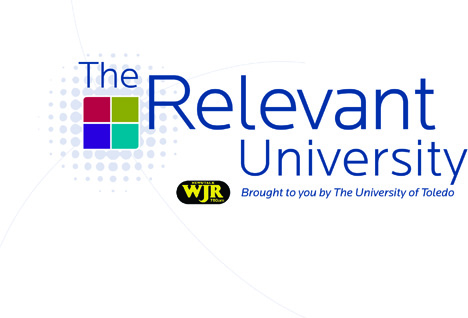 This month, Lawrence J. Burns, UT vice president for external affairs, explores the complex health-care industry to discover the latest trends in medical education and policy.
In this episode:
• Dr. Jeffrey P. Gold, UT chancellor and executive vice president for biosciences and health affairs, and dean of the College of Medicine and Life Sciences, talks about the school's upcoming 50th anniversary.
• Dr. Sean Kesterson, associate dean of clinical education and hospital relations for the Central Michigan University College of Medicine, provides information on the start of the new college.
• Dr. Carol Aschenbrener, chief medical education officer for the Association of American Medical Colleges, discusses the future of medical education.
• And Robin Erb, medical writer for the Detroit Free Press, explains what the launch of the Affordable Care Act Oct. 1 means for you.
The University and Detroit's WJR Radio produce the monthly, hourlong program that explores the critical role higher education plays in our world.
Listen at utoledo.edu/therelevantuniversity.