Bands of America Regional Championship at UT Sept. 28
---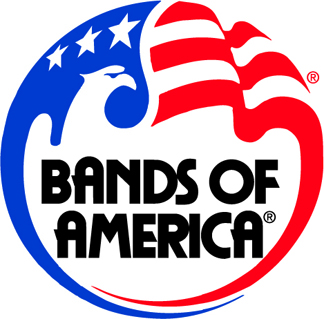 High school marching bands from Indiana, Michigan, Ohio and Virginia will compete in the Music for All's Bands of America Regional Championship Saturday, Sept. 28, in the Glass Bowl.
Twenty high school marching bands are scheduled to perform in preliminary competition from 10 a.m. to 4:30 p.m. The groups will be evaluated by a panel of nationally recognized music educators and marching band experts.
The top 10 scoring bands will advance to the finals competition, which is scheduled to start at 7:45 p.m. The regional champion will be named at the conclusion of the event.
Gates will open for finals at 6:45 p.m.
All times are tentative pending the final schedule of performing bands. Check musicforall.org for current times.
The University of Toledo Rocket Marching Band will perform in exhibition during prelims and finals.
"Bands of America Championships are a program of Music for All, whose mission is to create, provide and expand positively life-changing experiences through music for all," Eric Martin, president and CEO of Music for All, said. "Active participation in music and arts is a vital part of a meaningful educational experience. The thousands of students who will perform at this championship showcase the dedication, teamwork and mastery required and fostered through music and arts education."
Tickets will be available at the gate. Standard general admission prices are $17 for prelims or finals, or $26 for a day pass to both. All children ages 10 and younger are free for general admission seats. Discounts will be available at the gate for spectators 11 to 18 years old and college students who can receive $7 off. Seniors 62 and older get $3 off the adult ticket price, as do active duty military members and their spouses with military ID required.
For more information on the event, which is presented by Yamaha, is available online at musicforall.org or by calling 800.848.2263.