UT to host business competition like 'Shark Tank' Oct. 9
---
Northwest Ohio's largest entrepreneurial business pitch competition, Pitch & Pour, will take place Thursday, Oct. 9, at The University of Toledo.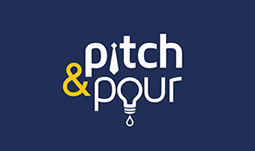 Hosted by the UT LaunchPad Incubation Program, the third annual event will be held in the Tom and Elizabeth Brady Innovation Center, located inside the Nitschke Technology Commercialization Complex. Beverages and hors d'oeuvres will begin at 5:30 p.m.; presentations of selected proposals will follow at 6:30 p.m.
Admission is free; however, LaunchPad Incubation is requesting attendees pre-register online at pitchandpour.com.
"Having a venue for area entrepreneurs to showcase their ideas to business leaders and investors who can help them move their vision forward is a priceless opportunity," Molly Reams Thompson, director of UT's LaunchPad Incubation, said. "The judges and investor attendees come to this event looking for up-and-coming ventures to connect with. It has been an instrumental boost to a number of our past competitors."
Pitch & Pour is a competition similar in style to "Shark Tank." Teams have five minutes and five slides to pitch their business concepts. Any technology-based startup can apply, and selected teams will be able to pitch their submitted ideas for a chance to win cash and prizes. Five business judges will determine the winner.
In addition to the competition, Pitch & Pour is a powerful networking event for connecting startup companies, UT student entrepreneurs, and area businesses and investors.
"We're inviting the business and investor community to join us, too, for music, great food, local microbrewed beverages, and the opportunity to mix with budding young business talent while enjoying the engaging and entertaining competition," Thompson said. "It's a true celebration of the innovative spirit that's being created at The University of Toledo and in the community. I believe we've created a high-energy environment conducive for business and investors to connect with fresh ideas and bright people."
She added, "We sponsor this event because we are committed to business development in the northwest Ohio region. The event also gives us the opportunity to recruit entrepreneurs with business concepts in the early stage, or pre-market entry stage, that the LaunchPad Incubator can support through funding guidance, business mentoring and collaboration with our many resources."
The UT LaunchPad Incubation Program works to bolster innovation in northwest Ohio by providing access to capital, resources and expertise focused on enhancing community collaboration and communication for entrepreneurial development.
Pitch & Pour is being held in conjunction with UT's second annual uHeart Digital Media Conference, which will take place Thursday and Friday, Oct. 9 and 10, at the Radisson Hotel on Health Science Campus. For more information and to register, go to uHeartDigitalMedia.com.
For more information on the competition, go to pitchandpour.com or contact Thompson at 419.530.6044 or molly.thompson@utoledo.edu.