UTMC Integrated Behavioral Health Model Focuses on Treatment of Whole Person
---
The latest episode of Prescribed Listening features Kesha Valentine, a licensed social worker and clinical therapist at The University of Toledo Medical Center.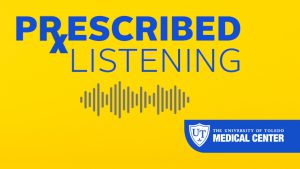 Valentine explains UTMC's integrated behavioral health model, which focuses on the treatment of the whole person — embedding behavioral healthcare providers in primary care and other specialties.
Prescribed Listening, a podcast from UTMC, features a new provider each week sharing insight into their medical specialty.
Subscribe to Prescribed Listening on Apple Podcasts or Spotify.
Click to access the login or register cheese