Journalist to discuss what led brothers to bomb Boston Marathon
---
On April 15, 2013, two homemade bombs exploded near the finish line of the Boston Marathon, killing three people and wounding more than 260 others.
In the ensuing manhunt, Tamerlan Tsarnaev died, and his younger brother, Dzhokhar, was captured and charged on 30 federal counts.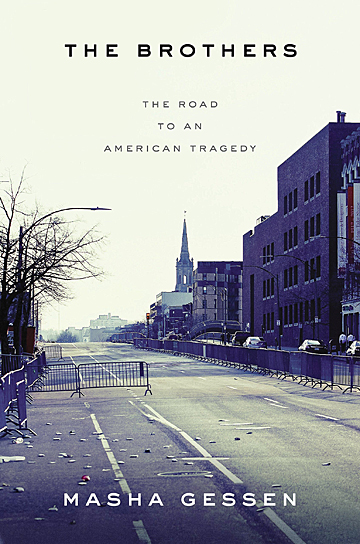 Yet long after the bombings and the terror they sowed, after all the testimony and debate, what remains unanswered is why. Why did the American Dream go so wrong for two immigrants? How did such a nightmare come to pass?


Acclaimed Russian-American journalist Masha Gessen will discuss "The Tsarnaev Brothers: The Road to an American Tragedy"

 Wednesday, Oct. 14, at noon in the Law Center McQuade Law Auditorium.
An immigrant herself who came to the Boston area with her family as a teenager, Gessen returned to the former Soviet Union in her early 20s and covered firsthand the transformations that were wracking her homeland and its neighboring regions. It is there that the history of the Tsarnaev brothers began, as descendants of ethnic Chechens deported to Central Asia in the Stalin era.
Gessen follows the family in their futile attempts to make a life for themselves in one war-torn locale after another and then, as new émigrés, in Cambridge, Mass.
Most crucially, she reconstructs the struggle between assimilation and alienation that ensued for each of the brothers, incubating a deadly sense of mission. And she traces how such a split in identity can fuel the metamorphosis into a new breed of homegrown terrorist with feet on American soil but sense of self elsewhere.
Following her free, public talk, Gessen will sign copies of The Brothers: The Road to an American Tragedy, which was named a Best Book of the Year by Time magazine.
She also is the author of the national best-seller The Man Without a Face: The Unlikely Rise of Vladimir Putin and Words Will Break Cement: The Passion of Pussy Riot. Her award-winning work has appeared in The New York Times, Slate, Vanity Fair and elsewhere.
A longtime resident of Moscow, Gessen now lives in New York.