UT to host conference of law librarians from four states
---
The University of Toledo College of Law and its LaValley Law Library will host the 64th annual conference of the Ohio Regional Association of Law Libraries Wednesday through Friday, Oct. 16-18.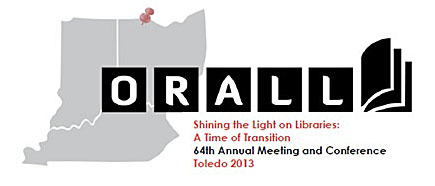 Nearly 100 law librarians from Ohio, Kentucky, Michigan and Indiana are expected to attend the event.
"Law librarians are a vital link in the chain of access to justice," said Daniel J. Steinbock, dean of the College of Law. "This is a transition period for law libraries, and we are happy to host this important discussion. We are also pleased to bring convention visitors to the area."
The Ohio Regional Association of Law Libraries consists of more than 250 law librarians serving lawyers, courts, counties, government agencies, law schools and communities.
Rick Goheen, assistant dean for the LaValley Law Library and associate professor of law, is the association treasurer and the chair of the local arrangements committee.
Most of the conference events will be held at the Hilton Garden Inn at Levis Commons in Perrysburg. The reception and dinner Wednesday, Oct. 16, will be at the Glass Pavilion at the Toledo Museum of Art.
For details, click here.