College of Law one of Princeton Review's top law schools
---
The University of Toledo College of Law is one of the nation's finest law schools, according to The Princeton Review's list of The Best 169 Law Schools, which appears as a book and on The Princeton Review website.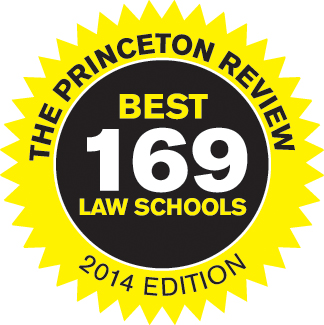 "We are pleased but not surprised," said Daniel J. Steinbock, dean of the College of Law. "We have been on this list for as long as it has existed. Students are consistently happy with the education they receive at our law school."
In UT College of Law's profile, Princeton Review editors wrote, "Students speak overwhelmingly of the school's obvious care and concern for their future."
The profile also quotes current UT law students who were surveyed by The Princeton Review. Among the student comments, "Every aspect of the school strikes the perfect balance between professionalism and personal attention." Another student noted the faculty's "willingness to sit and chat with students about class at any time, while connecting what we learn to real-life use."
The profiles in The Best 169 Law Schools have rating scores in five categories based on institutional data collected during the 2012-13 academic year and student surveys.
In arguably the most important category — academic experience — the UT College of Law is third among Ohio's public law schools.