Come Write In! Celebrate National Novel Writing Month
---
Beginning Friday, Nov. 1, writers all over the United States will set off on a journey to complete a 50,000-word novel by the end of the month.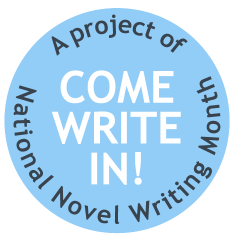 National Novel Writing Month, otherwise known as nanowrimo, began in 2006 as an encouragement to creative writing and led to the publication of more than 100 novels.
This year, The University of Toledo is participating in the event's Come Write In program to encourage members of the campus community who are participating in nanowrimo.
UT will hold an informational meeting Thursday, Oct. 24, from 5 to 7 p.m. in Carlson Library Room 2010, where all Come Write In sessions will be held.
Those who wish to come to the sessions must RSVP to nano@utoledo.edu by Tuesday, Oct. 29.
On Nov. 1, UT will celebrate the start of nanowrimo with the first Come Write In session from 9 a.m. to 5 p.m. when participants can interact with each other and work on their novels.
After the initial kickoff, Come Write In sessions will be held from 5 to 9 p.m. Thursday, Nov. 7; Thursday, Nov. 14; Thursday, Nov. 21; and Monday, Nov. 25.
The closing celebration will be held Monday, Dec. 2, from 4 to 5 p.m.
Refreshments will be served at each session.
This event is sponsored by University Libraries, with support from the English Department and the UT Writer's Guild.
Additional information can be found at libguides.utoledo.edu/nanowrimo or nanowrimo.org.