Rockets offering Halloween ticket special: $15 for Nov. 3 football game vs. Northern Illinois
---
The University of Toledo is offering a Halloween ticket offer for next the Tuesday, Nov. 3, football game between the No. 20 Rockets and Northern Illinois. Kickoff is at 8 p.m.
Tickets in specially designated sections are $15 each if purchased by midnight Sunday, Nov. 1.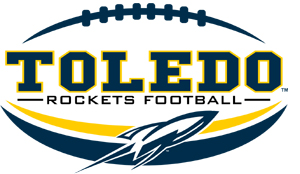 Tickets may be purchased online, at the UT Athletic Ticket Office or by calling 419.530.GOLD (4653). For online orders, click here and use the promo code "BOO."
The UT Athletic Ticket Office, located in the Sullivan Athletic Complex at Savage Arena, will be open until 6 p.m. Friday and 7 p.m. Monday, Nov. 2.
On game day, the ticket office will be open from 8:30 a.m. until 5 p.m., and then it will reopen at 6 p.m. at the Glass Bowl.
Click to access the login or register cheese