Open dialogue with UT president slated for Nov. 12
November 2, 2015 |
UToday
By Staff
---
Join the UT campus community for an Open Dialogue with President Sharon L. Gaber Thursday, Nov. 12, from noon to 1 p.m. in Student Union Room 2592.
Students, faculty and staff can participate in person or by live video feed at video.utoledo.edu. Bring your questions or submit them in advance to ProfessionalStaffCouncil@utoledo.edu.
The open dialogue with the president is sponsored by the Professional Staff Council.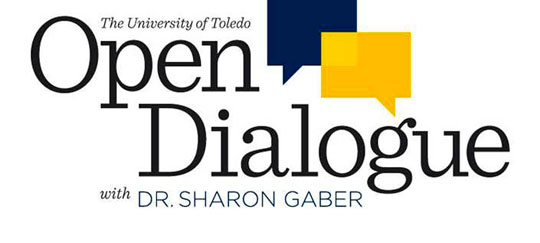 Click to access the login or register cheese