Diya celebration at UT is Nov. 8
---
Diya, an annual event presented by the Indian Students Cultural Organization, will take place Saturday, Nov. 8, at 6 p.m. in the Student Union Auditorium.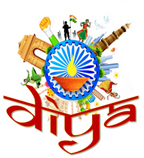 The celebration will showcase the rich cultural heritage of Indian students on campus and spotlight their talents. There will be dance and musical performances, along with a fashion show, during dinner. A DJ will serve up music beginning at 10 p.m.
Tickets are $5 for organization members and $15 for non-members. A traditional Indian dinner is included in the price of admission.
For more information, visit facebook.com/utisco or utoledoisco.org.
Click to access the login or register cheese