UT Community Charitable Campaign continues toward $150,000 goal
November 15, 2013 |
UToday
By Kim Goodin
---
More than 300 employees have pledged donations to this year's University of Toledo Community Charitable Campaign (UTC3) as it heads into the homestretch.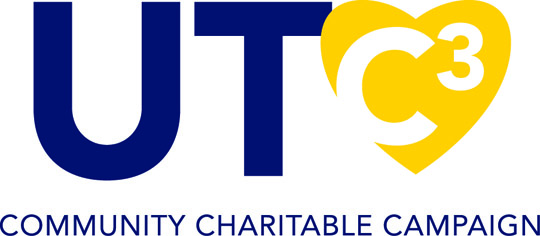 With about $75,000 in pledges committed, Mike O'Brien, vice president and director of athletics and this year's UTC3 chair, said there's plenty of room to grow toward the campaign goal of $150,000.
"We're looking forward to a lively last few weeks of the campaign as many of our donations come in toward the end," O'Brien said. "With the hectic schedules we lead as a bustling university, it's easy to let this slip through the cracks. Our employees' participation is vital to the success of this campaign, so please look for the UTC3 emails if you haven't yet contributed.
"If every member of our campus community donates just a small amount, we'll exceed our goal by thousands," he continued. "Whether you target specific causes or a general organization, UTC3's giving options are sure to meet your preferences. We do so many things as separate departments to help our communities; this is a chance for UT to rise collectively in support of a common cause."
The campaign continues through Friday, Dec. 13. Those who give at least $75 receive special gifts as tokens of appreciation; these include tote bags, water bottles and portfolios.
The campaign is specific to the UT community and targets four local federations: the United Way of Greater Toledo, Northwest Ohio Community Shares, Community Health Charities of Ohio and EarthShare of Ohio. These organizations represent hundreds of local and international charitable organizations around the globe.
Members of the UT community can explore their giving options on the UTC3 website at bit.ly/UTCCC or respond to emails received from the campaign. By entering a supplied user code and a password, users view a variety of organizations and match their giving preferences with organizations that reflect their charitable passions.
Paper pledges may be turned in to the following UTC3 representatives as well:
• Donna Braswell, Wolfe Building Room 1235L, Main Campus, or send to mail stop 601, or
• Vicki Riddick, Dowling Hall Room 3347, Health Science Campus, or send to mail stop 1084.
To receive a paper pledge, call 419.383.6406 or email vicki.riddick@utoledo.edu.
The UT community also can donate to causes not specifically listed, such as UT's organ donation program or autism center, by indicating the program in the online donation process.
Those who donate more than $75 will be guests of honor during a celebratory event Thursday, Dec. 12, at 8:30 a.m. in the Savage Arena Joe Grogan Room. Prizes, including UT clothing, gift certificates for businesses on and off campus, athletic tickets and more will be distributed during the event, which also will include breakfast and an unveiling of UT's final donation total. O'Brien and UT mascots Rocky and Rocksy will attend as well.