Honors class holding food drive
---
Students taking Honors 1010 Ideas, Innovation and Society I class with Michelle Davidson are holding a food drive this week.
Collection bins are located in the Department of English Language and Literature in Memorial Field House Room 1500 and in the Jesup Scott Honors College in MacKinnon Hall Room 2000.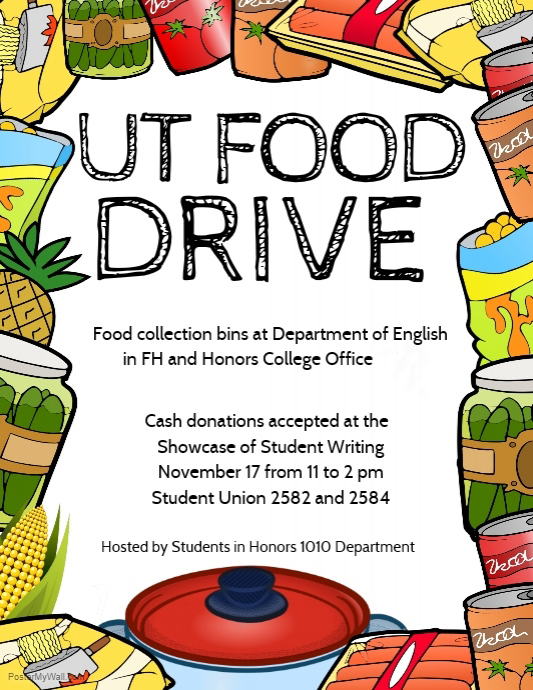 The purpose of the drive is twofold: to increase the UT Student Food Pantry's supply and to raise awareness of the problem of food insecurity on college campuses.
Students also will present their work from the class at the Showcase of Writing Friday, Nov. 17, from 11 a.m. to 2 p.m. in Thompson Student Union Rooms 2582 and 2584.
Their projects are related to the themes of community, altruism, philanthropy and tribalism, according to Davidson, lecturer in the Department of English Language and Literature.
To make this food drive a success, students in the class created a plan, which includes a friendly competition between Ohio State and Michigan fans. They also will raffle a $25 Chipotle gift card; students, faculty, staff and administrators will receive a raffle ticket for each food item or $1 donated to the UT Student Food Pantry.
Food and monetary donations also will be accepted during the showcase.
For more information, contact Davidson at 419.530.2707 or michelle.davidson@utoledo.edu.