Faculty member to sign book Nov. 20
---
Susan Parks, a faculty member in the UT Judith Herb College of Education, will sign her new novel at the University Barnes & Noble Bookstore at the Gateway Thursday, Nov. 20, from 4 to 6 p.m.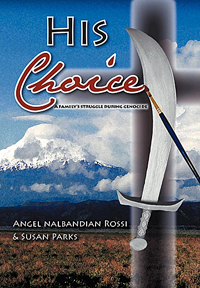 The book, His Choice: A Family's Struggle During Genocide, is based on a true story of an Armenian Christian who refuses to become a Muslim and is killed along with his wife and son in 1915 during World War I. The novel follows the struggles of his four orphaned daughters as they are separated, enslaved, and forced on a death march through the Syrian Desert.
Co-author of the book, Parks is an undergraduate lecturer in the Department of Curriculum and Instruction.
Parks' interest in her heritage inspired her to join her mother and co-author, Angel Nalbandian Rossi, in writing the book.
While growing up, Rossi, who lost her grandparents in the Armenian Genocide of 1915, heard personal stories from her family that provided background information for the historical novel.
For more information, contact the UT Barnes & Noble Bookstore at 419.530.2516.