Documentary to be screened in honor of World AIDS Day
---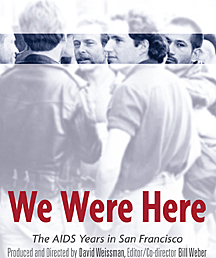 "We Were Here" will be shown Monday, Dec. 2, at 6 p.m. in the Center for the Visual Arts Haigh Auditorium on UT's Toledo Museum of Art Campus.
The documentary by David Weissman and Bill Weber takes a reflective look at the arrival and impact of AIDS in San Francisco in the early 1980s.
The Toledo AV Club and the Launch Pad Cooperative are partnering with the UT Medical Center's Ryan White Program to present the film in honor of World AIDS Day, which is Dec. 1.
The free, public screening of the 90-minute documentary will be followed by a discussion led by members of the Ryan White Program who are long-term survivors of the disease.
Click to access the login or register cheese