UT extends partnership with Detroit Red Wings
---
Since 2010, fans of the Detroit Red Wings may have noticed branding for The University of Toledo throughout Joe Louis Arena.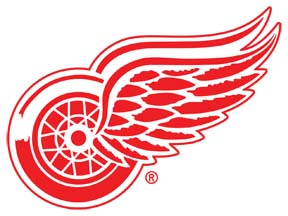 "After UT merged with the Medical College of Ohio [in 2006], we examined opportunities for enrollment growth," said Lawrence J. Burns, vice president for external affairs. "We created a scholarship program to make our tuition more affordable for students from southeast Michigan."
In an attempt to attract students from counties in southeast Michigan, including Wayne, Oakland and Macomb, the University searched for recognizable organizations and brands throughout the region.
"The Red Wings are an iconic team with a rich history. They are recognized regionally, nationally and internationally," Burns said. "The Red Wings are well-respected in the National Hockey League and across the nation."
UT recently agreed to extend its relationship with the Red Wings for an additional three years.
"With this extension, we are showing that we're committed to this partnership for the long haul," Burns said.
Prior to partnering with the Red Wings, UT enrolled approximately 300 new students from Michigan each year. This fall, 782 students from throughout southeast Michigan enrolled at the University.
"UT is close and affordable for out-of-state students, especially those located in southeast Michigan," Burns said.
Since 2010, UT's efforts to attract students from southeast Michigan have resulted in partnerships with the Detroit Tigers and the Detroit Lions.
UT also has expanded its reach to northeast Ohio, partnering with the Cleveland Indians and the Cleveland Cavaliers.