Submissions sought for 2014 Health Science Campus Artist Showcase
---
Friday, Dec. 13, is the deadline to apply for consideration to be included in the 2014 Health Science Campus Artist Showcase.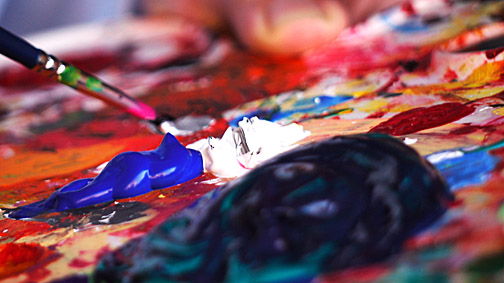 Mulford Library is accepting submissions from faculty, staff and students in the health sciences — nursing, medicine, pharmacy and the health professions — as well as UT Medical Center employees.
Electronic images of artwork should be sent to mulfordartshow@gmail.com, along with a submission form, which can be found with guidelines at http://utole.do/artistshowcase.
The ninth annual Health Science Campus Artist Showcase will be on display from Jan. 23 through March 17 on the fourth floor of Mulford Library.
Artist Jennifer Giovannucci will be the guest speaker at a reception, which will take place Friday, Jan. 31, from 4 to 6 p.m.
For more information, contact Jodi Jameson, instructor in the College of Nursing and librarian at Mulford Library, who is a member of the artist showcase committee, at 419.383.5152 or jodi.jameson@utoledo.edu.