UT receives NFL Charities grant to study infectious bacteria in artificial turf
---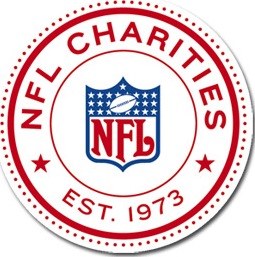 The University of Toledo is one of 16 organizations awarded a grant from NFL Charities to support sports medical research. The NFL Charities medical grants totaled more than $1.6 million this year.
The grant from NFL Charities, which is the charitable foundation of the National Football League owners, will support UT researchers to study the prevalence and survival of infectious bacteria in artificial turfgrass systems.
"We are proud to support sports-related medical research proposals through NFL Charities Medical Research Grants," said Commissioner Roger Goodell, president of the NFL Charities Board. "These grants will help to address risk factors for football players and all athletes, and make the game safer."
Methicillin-resistant Staphylococcus aureus, or MRSA, causes about 19,000 deaths and 300,000 debilitating infections each year in the United States. Of the many risk factors for MRSA, there are a number relevant to contact sport athletes, particularly professional football players, said Dr. Von Sigler, UT associate professor of environmental microbiology, who is the lead researcher on the project.
While there have been a number of research efforts to identify the risk factors for acquiring MRSA, few have investigated the role of surfaces shared by every football player, such as the playing and practice fields, he said.
The fields can promote the spread of MRSA because football players can serve as vectors. They make frequent contact with the ground, and turf burns can increase the risk of a MRSA infection. Synthetic turf is found in many NFL stadiums and in all indoor practice facilities, so that material will be the focus of this research, Sigler said.
"A better understanding of the ecology of MRSA in the field environment is key for managing the infectious risk to players and determining proper field maintenance procedures," he said.
The projects funded by NFL Charities, which have supported sports-related medical research for decades, also include studies on the association between football exposure and dementia in retired football players; concussion surveillance among a large national sample of middle school football players; and examining how genetics may influence the outcome after repeated concussions.
In addition to UT, some of the organizations awarded grants include Johns Hopkins University, Cornell University, the Cleveland Clinic, and the University of California Los Angeles Brian Injury Research Center.
View the NFL Charities announcement for more information and a full list of grant recipients here.