UT expands Starfish technology that is making a difference for students
---
This past spring, The University of Toledo implemented a tool to help student success and retention. Less than a year later, UT has won a national award for it and is looking to expand it.
The tool is Starfish Early Alert and Connect, a platform that helps students find resources to ensure they are getting what they need to be successful.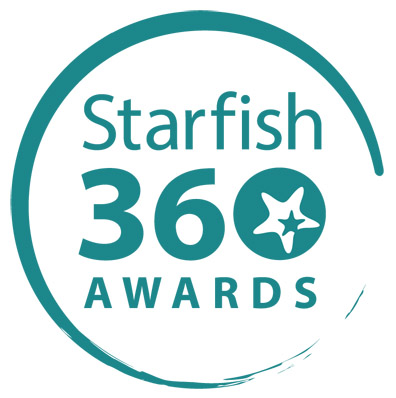 UT began using the software in spring 2015, focusing on first- and second-year students, transfer students and students within three key courses — English Composition I, Mathematical Modeling and Problem Solving, and College Algebra. All 1000-level courses, these were the starting point because of their broad impact and the faculty's willingness to participate.
Starfish works by providing students with a success network, which includes their instructors, success coach and other campus resources. Through timed Starfish Early Alert progress surveys, instructors can provide positive feedback or raise concerns about students in their class, which either rewards them with a kudos email or connects them with the resources they need to be successful.
The goal with these initial courses was to improve the success rates in English and math from the prior spring semester, and UT exceeded its goals. Success in English Composition I went up 5 percent over the previous year, College Algebra increased by 7 percent, and Mathematical Modeling and Problem Solving by 16 percent.
"We had success because of multiple interventions," said Dr. Julie Fischer-Kinney, assistant provost for student success and retention, and interim dean of YouCollege. "I attribute our success to the faculty in those departments, the success coaches who were reaching out to the students when alerted by the faculty, our Learning Enhancement Center for providing tutoring and math study tables, and other resources on campus such as the Counseling Center."
In September, UT was awarded the Starfish 360 Rising Star Award, and was one of only three winners across the country and the only four-year public institution.
Winning has brought national attention to UT's student success and retention practices, and Fischer-Kinney has been asked to speak at multiple conferences for the National Academic Advising Association.
"I think through our success with Starfish, it has put our institution on a national platform," Fischer-Kinney said. "I've been contacted by many schools about how we were able to achieve that success in math and English."
One of the main factors that contributed to UT winning this award is the focus not only on academics, but on the overall experience students have. In particular, financial aid has been integrated because many students struggle with that process.
One campaign in particular was to alert students to holds on their account before they became an issue. In spring, 1,301 students had a past due balance hold and another 129 students had missing transcript holds; all remedied their past due balances, and 99 percent were able to fix their missing transcript holds.
"Students were responding in real time to what was going on so that they could continue to register for classes and move forward in their academic studies," Fischer-Kinney said.
This fall, Starfish was expanded to Mathematics for Liberal Arts, a few sections of Calculus With Applications to Business and Finance, and a section of Single Variable Calculus I. In spring, English Composition II may be added to the early alert progress surveys, and academic advisers will be incorporated into the platform.
Other areas of campus that are being integrated into Starfish this year are Student-Athlete Academic Services, Greek Life, College Credit Plus students, International Students, Student Involvement, Residence Life, Career Services and more.
When students log in to the software, they are able to instantly connect with individuals in their network that can help them succeed. They also can see an A-Z listing of the resources available to them on campus such as student involvement and counseling services.
Students don't necessarily have to log in to Starfish to gain from it — each student receives an email whenever something requires attention — but the platform provides a lot of extra resources for them. They also can update their profile with a picture and cell phone information for text alerts to their phone.
"It does not replace people, and it does not replace relationships or conversations," Fischer-Kinney said. "It's simply a tool to help us communicate and identify students in need so that we can have those conversations."