Tutoring program to be offered spring semester
---
To kick off the new semester, an opportunity is being offered to help students improve their math grades.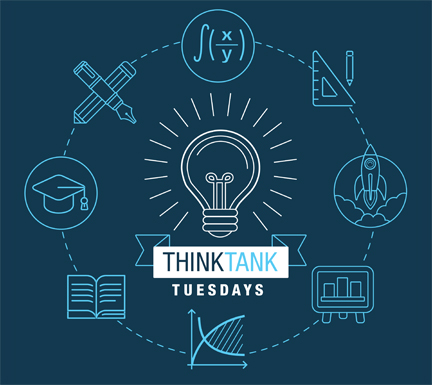 ThinkTank Tuesdays is a new program that will be presented by the Learning Enhancement Center every Tuesday from 3 to 5 p.m. in Student Union Room 2562.
Each week, tutors from the center will gather to review a mathematics theory or concept. All students — no matter what level of math proficiency — are invited to attend the sessions where they can learn new things or substantiate topics they already know.
"We're taking the tutoring concept to the students by having it in the Student Union," Dr. Michele Martinez, executive director of the Learning Enhancement Center, said. "We want to focus on concepts that are universal when it comes to math."
Algebra is used continually at higher levels of mathematics, Martinez explained, which is why it's important for students to master it. In addition to learning algebra, students are invited to bring homework questions as well.
"A lot of times we get feedback that students want to study in groups, rather than the one-on-one answer questions offered in the Learning Enhancement Center," she said. "We want to offer something for students who like working in groups."
Different topics will be offered each session. Listed by date, they will be:
• Jan. 20 — Linear and Quadratic Equations;
• Jan. 27 — Complex Numbers and Inequalities;
• Feb. 3 — Linear Equations, Functions and Their Graphs;
• Feb. 10 — Transformations, Symmetry and Piecewise Functions;
• Feb. 17 — Compositions and Inverse Functions;
• Feb. 24 — Quadratic Functions and Polynomials of Higher Degree;
• March 3 — Synthetic Division and Roots of Polynomials;
• March 17 — Rational Functions and Their Graphs;
• March 24 — Asymptotes;
• April 7 — Exponential and Logarithmic Functions;
• April 14 — Matrices and Applications;
• April 21 — Analytic Geometry; and
• April 28 — Sequences and Series.
"We're always looking for new ideas to help students be successful academically," Martinez said. "If any faculty, staff or students have ideas, we are open to them."
For more information, contact Martinez at michele.martinez@utoledo.edu.