Register for spring semester parking
January 14, 2019 |
UToday
By Staff
---
Spring parking permits for students and employees are currently open. These may be purchased on the MyParking website or through the parking app, UT Parking.
Spring semester parking permits must be purchased by Monday, Jan. 21. After that date, vehicles without a parking permit will be ticketed. The deadline to cancel a permit and receive a refund is Monday, Jan. 28.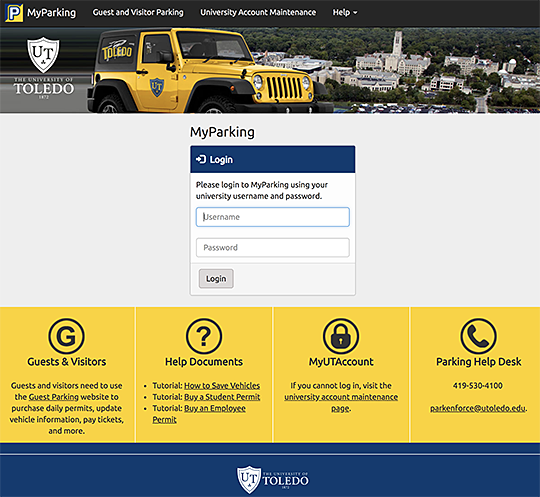 "For the convenience of drivers, the University has a free app for IOS and Android devices so you can easily manage your parking account 24/7 from your cell phone or other smart device," said Sherri Kaspar, director of parking and transportation.
The parking and transportation website contains information necessary to purchase a permit and park on campus, including parking procedure details, where you can park with your specific permit type, and frequently asked questions.
"As a reminder, if you need to change the vehicle you drive to campus at any time during the semester, you need to update your license plate number and vehicle information for your permit online before parking that day in order to avoid a ticket," Kaspar advised.
Citations received for unregistered vehicles may not be appealed if there is no active permit registration on the account. Additionally, violations for "expired meter" and "illegally parked in a reserved space/area" are non-appealable offenses.
Guest permits for family and friends who visit on weekdays are available on the Guest Parking page. All vehicles parked on campus need to have a permit or utilize metered lots.
After you review all parking information on the MyParking website, you may send any additional questions to parking@utoledo.edu, visit the Transportation Center, or call 419.530.4100 during normal business hours.