UT announces spring enrollment numbers
January 29, 2019 |
UToday
By Meghan Cunningham
---
For the second consecutive year, more than 90 percent of new students enrolled in the fall continued their studies in the spring semester.
The undergraduate fall-to-spring-semester retention rate of 90.5 percent for the 2018-19 academic year continues the positive trend resulting from increased efforts to support student success.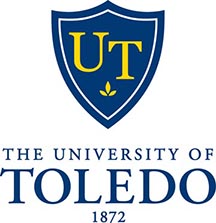 The total enrollment for spring semester 2019 is 18,804 students, according to official 15-day census numbers. There were 19,236 students enrolled in spring semester 2018.
"The University's increased focus on supporting student success is already having a tangible result in increased student retention, and we expect to see those efforts reflected in future graduation rates," said Jim Anderson, the University's new vice president for enrollment management. "Our efforts now are targeted at how do we best build on that success as we look to grow enrollment next year and into the future."
Anderson, who joined UT in January from Boise State University, said among his goals are strengthening relationships with community colleges to help streamline the transfer process for students interested in a bachelor's degree and partnering with the UT College of Graduate Studies for opportunities to encourage current undergraduate students to pursue advanced degrees.
The University also has expanded its marketing efforts for graduate students, including a redesigned website, increased communication to prospective students, and added more recruitment events.
The spring enrollment includes 14,566 undergraduate students and 4,238 graduate students. Among the areas of growth for the University are new international students and students enrolled in the College of Law and University College.