Still time to apply for 2017 grant from Women & Philanthropy; $75,000 available
February 3, 2017 |
UToday
By Staff
---
Wednesday, Feb. 15, is the deadline to submit an application for a grant from Women & Philanthropy at The University of Toledo.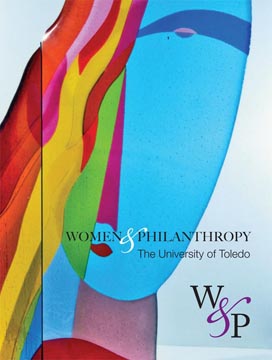 UT staff, faculty and students from all campuses are eligible to apply. Women & Philanthropy grant applications are available here.
To be considered for a grant, all application guidelines must be followed.
The Women & Philanthropy Grants Committee will review and evaluate the applications, and the general membership will vote to determine the recipient(s). Grant amounts vary from year to year.
For 2017, Women & Philanthropy has allocated $75,000 to award in grants for UT projects and programs.
Grant recipients will be announced in May.
For more information, contact Chris Spengler, director of advancement relations, and a member and administrative contact for Women & Philanthropy, at chris.spengler@utoledo.edu or 419.530.4927.