'Sons of Toledo' Main Campus Community Screening Feb. 10
---
The Center for Performing Arts will host a community screening of "Sons of Toledo," a short film about gun violence and the impact in its wake, on Thursday, Feb. 10.
"Sons of Toledo" is a fictional story about an early morning phone call to a Toledo barber, delivering the grim news that his brother was killed. The barber then faces a day of obstacles before he goes to the funeral home that night to give his brother a final haircut.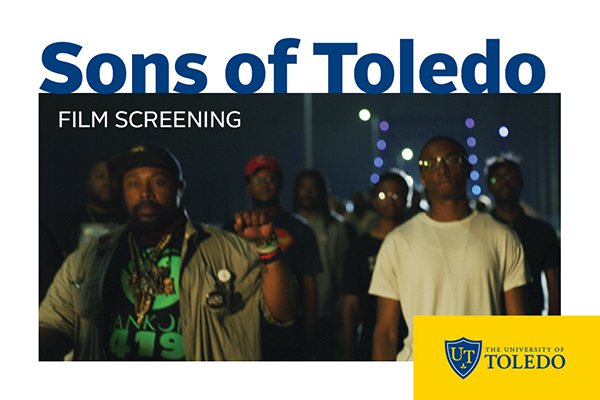 The short film's screening begins at 6:45 p.m. and will be followed by a mediated discussion, led by Interim Vice President of Student Affairs Valerie Walston, with a panel of community and political leaders that will include Toledo Mayor Wade Kapszukiewicz.
Members of the audience also will be invited to share their thoughts on the film and the issue of gun violence.
The screening, part of a series of UToledo events celebrating Black History Month, is in collaboration with the Black and Latino Excellence and Multicultural Emerging Scholars Program Living Learning Communities.
For more information and to RSVP to the screening, visit the event's Invonet site.