Satellites to hold blowout sale this week
---
Check out the Satellites Auxiliary's blowout sale Tuesday through Thursday, Feb. 7-9, in UT Medical Center's Four Seasons Bistro Atrium.
Stop by Tuesday from 10 a.m. to 6 p.m., Wednesday and from 5 a.m. to 6 p.m., and Thursday from 7 a.m. to 3 p.m.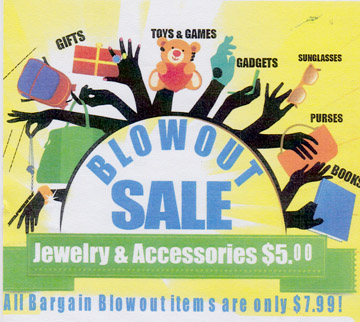 There'll be Jewelry and accessories for $5, as well as sunglasses, purses, books, gadgets, toys, games and more for $7.99.
Cash, check, credit cards and payroll deduction will be accepted.
Profits will benefit the patient care programs.
The Satellites Auxiliary promotes education, research and service programs; provides support of patient programs in accordance with the needs and approval of administration; conducts fundraising events; and offers volunteer services.
For more information on the sale, contact Lynn Brand, president of the Satellites, at lynn.brand@utoledo.edu.