The beat goes on: UT spotlights American Heart Month
February 8, 2019 |
UToday
By Staff
---
February is American Heart Month, and The University of Toledo is increasing awareness about heart disease while also shining a spotlight on resources available for campus community members to improve their overall well-being.
"Heart disease is the leading cause of death for men and women in the United States," said Vicki Riddick, senior wellness officer. "Our goal is to offer programs that raise awareness for students, faculty and staff, and create opportunities for people to make healthier choices."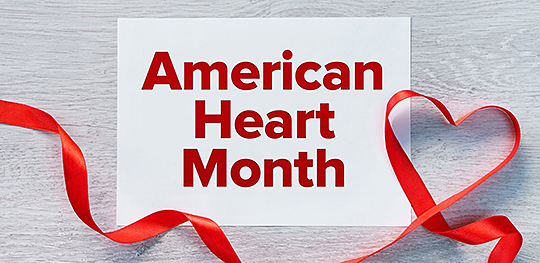 According to the American Heart Association, more than 100 million Americans have high blood pressure. Guidelines published in November redefined high blood pressure as a reading of 130 on top or 80 on the bottom. The standard used to be 140 over 90.
The University of Toledo Pharmacies and Healthy U are introducing blood pressure screenings on Main and Health Science campuses beginning in February. These will take place from noon to 2 p.m.:
• On Health Science Campus in the Pinnacle Lounge on Tuesdays, Feb. 12, March 12 and April 9.
• And on Main Campus in Carlson Library Room 1009 on Tuesdays, Feb. 19, March 19 and April 16.
A healthy diet and lifestyle are the best weapons to fight heart disease. Riddick said it is recommended to eat an overall healthy dietary pattern that emphasizes:
• A variety of fruits and vegetables;
• Whole grains;
• Low-fat dairy products;
• Skinless poultry and fish;
• Nuts and legumes; and
• Nontropical vegetable oils.
Healthy U along with UT Medical Center clinical dietitians are offering a free cooking demo Tuesday, March 5, from noon to 1 p.m. in Collier Building Room 1220. This interactive presentation will highlight healthy food items and show participants how to prepare quick meals that also are nutritious.
Additionally, save the date for the Toledo Heart Walk: Saturday, May 18. Details can be found on the Toledo Heart Walk webpage; plan to join The University of Toledo's team.
For even more tips on preventing heart disease and living a healthy lifestyle, visit the American Heart Association website.