Students: Rush Zeta Phi Eta, professional communication fraternity
February 9, 2017 |
UToday
By Ashley Diel
---
Want to get involved on campus? Rush Zeta Phi Eta, the coed national professional fraternity in communication of arts and sciences, from Monday, Feb. 13, to Thursday, Feb. 16.
Degrees that are eligible for membership include communication, theatre, advertising, marketing, public relations, broadcasting, journalism and creative writing.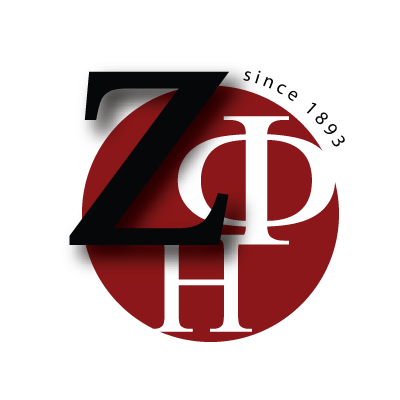 "Zeta Phi Eta brands itself as an organization that progresses individuals both professionally and personally," said Elliot Free, senior vice president of Zeta Phi Eta. "Zeta has a strong presence within its department and across campus. We are constantly involved in philanthropic events on and off campus."
The UT chapter of Zeta Phi Eta was started in 2014 and has already helped many students figure out what they want to pursue as a career.
"Being in Zeta has helped me learn more about the field of communication and where I belong within it," said Savannah Joslin, president of Zeta Phi Eta. "I've been able to make connections that led to opportunities in the field I want to work in. Without Zeta, I would still be lost and pursuing a career that wasn't for me."
Listed by date, rush for Zeta Phi Eta will include the following events:
• Monday, Feb. 13 — Information Night, 6:30- to 9 p.m., Thompson Student Union Room 3020. Learn about Zeta Phi Eta and what it is about by attending the information session and getting a chance to speak with current members.
• Tuesday, Feb. 14 — Game Night, 7 to 9 p.m., Thompson Student Union Room 2591. Get to know the members of Zeta Phi Eta by relaxing and playing games with them and others who are rushing.
• Wednesday, Feb. 15 — Professional Development Night, 7 to 9 p.m., Thompson Student Union Room 2591. Learn what it takes to succeed in the professional world and the steps that can be taken to land the perfect job.
• Thursday, Feb. 16 — Interview Night, 7 to 9 p.m., Thompson Student Union Room 2584. Students will interview with the executive board of Zeta Phi Eta to show their dedication to a professional career and their interest in joining the fraternity.
"I take great pride in claiming Zeta Phi Eta as my home. It has transformed my collegiate experience from average to extraordinary," Free said. "I owe my wealth of career confidence to Zeta Phi Eta. It will continue to serve its members and community for years to come."
For more information, contact Carly Wiegand, vice president of marketing for Zeta Phi Eta, at carly.wiegand@rockets.utoledo.edu.