UToledo Cares Campaign Donors May Pick Up Gift
February 11, 2020 |
UToday
By Staff
---
University faculty, staff and retirees celebrated their pledges to the 2019 UToledo Cares campaign at a breakfast held in their honor Jan. 30 in Savage Arena.
Pledges totaled more than $114,000, which will assist nearly 300 nonprofit organizations throughout the region.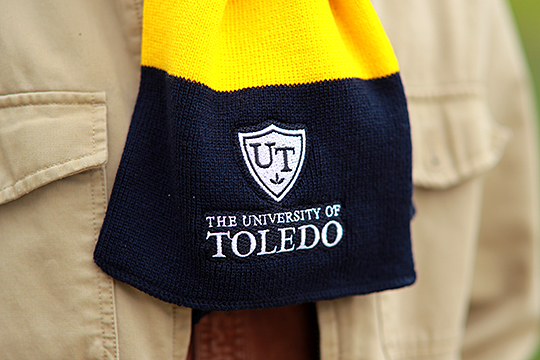 Individuals who made a pledge but could not attend the breakfast should plan to pick up a complimentary thank-you gift — a UToledo scarf — at the following times and locations:
• Thursday, Feb. 13 and Feb. 20 — Mulford Library Room 128 on Health Science Campus from 9 a.m. to noon and 1 to 3 p.m.
• Friday, Feb. 14 — University Hall Room 3580 on Main Campus from 8:30 a.m. to 4:30 p.m.
Donors who cannot pick up their gift during those times may contact diversity@utoledo.edu to make special arrangements.
Click to access the login or register cheese