Student of Year Nominations Due Feb. 17
February 13, 2020 |
UToday
By Staff
---
Do you have an outstanding student employee? One who has gone above and beyond your expectations or made a significant impact on your department or office?
Nominate that person for this year's Student Employee of the Year award. The deadline to submit a nomination is Monday, Feb. 17.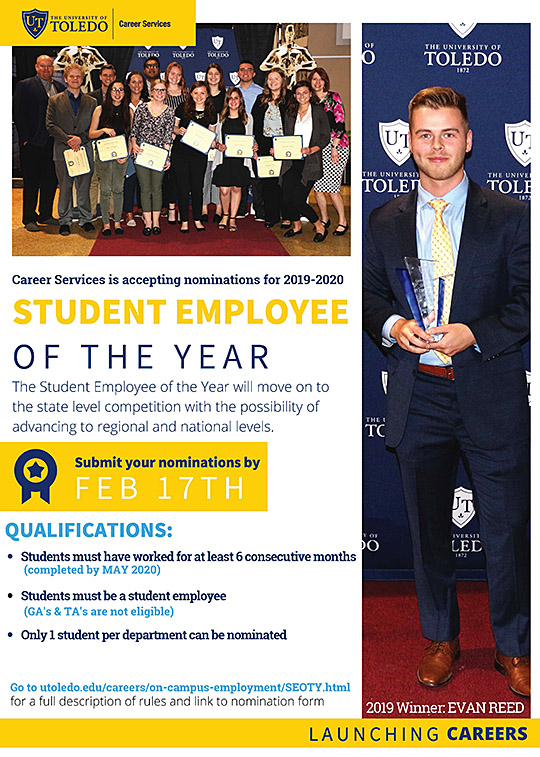 The guidelines for the Student Employee of the Year selection are established by the National Student Employment Association and the Midwest Association of Student Employment Administrators. The criteria were updated this year to include the eight National Association of Colleges and Employers Career Readiness Competencies to the nomination and review process.
The UToledo winner will have the opportunity to be in the state competition with the potential to advance to the regional and national levels.
"The University of Toledo employs a workforce of more than 2,500 students, and this award is just one way that we can give back and show a little recognition to our student workers," Joshua Vail, student employment specialist for Career Services, said. "Career Services will host an awards banquet on Tuesday, April 14, for the nominees and the supervisors who nominated them."
A complete list of the rules and the nomination form can be found on Career Services' website.
For more information, contact Vail at joshua.vail@utoledo.edu.