UToledo to Celebrate Engineers Week
---
More than 800 local school students will visit The University of Toledo College of Engineering for Engineers Week.
Founded in 1951, Engineers Week will be celebrated Feb. 16-22 across the country and is dedicated to increasing understanding and interest in engineering and technology careers.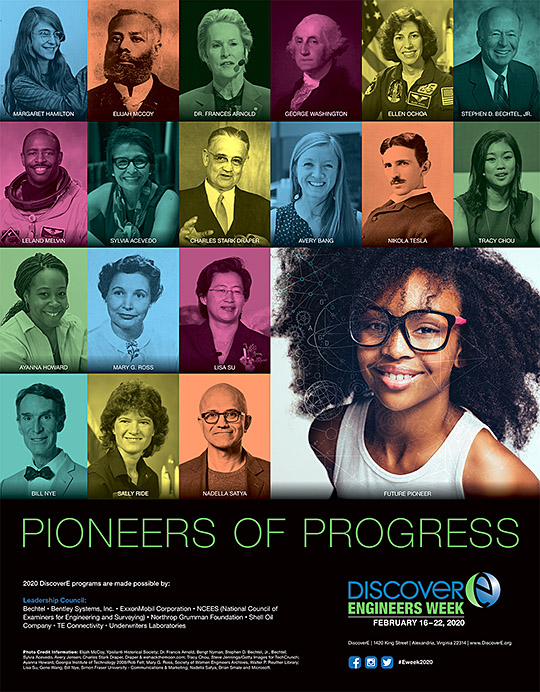 This year's theme is "Be a Pioneer of Progress."
"I am confident that Toledo's celebration of Engineers Week is one of the best in the nation, and I am proud to have the College of Engineering play a big role," Dr. Mike Toole, dean of the UToledo College of Engineering, said. "Almost 250 high school students will join us as an Engineer for a Day, working on hands-on activities to help them learn about the engineering disciplines. And I am proud of our annual award-winning Introduce a Girl to Engineering program, which has grown every year."
Area high school students will come to campus around 9 a.m. Tuesday, Feb. 18, for Engineer for a Day.
Students will learn about different careers during a tour of UToledo's engineering facilities and engage in hands-on activities with University students. After lunch, the high school students will shadow a professional engineer in the community.
The UToledo College of Engineering also will host its third annual Introduce a Girl to Engineering Day. More than 600 seventh- and eighth-graders from 16 school districts will visit the University Thursday, Feb. 20, from 9:45 a.m. to 2 p.m.
During the day, the girls will tour UToledo's engineering facilities and work with engineering students and members from more than a dozen local companies on a variety of activities, including robotics building and testing; traffic design experiments; Lego and balloon cars; rocket building and testing; pipeline design; chemical reactions; highway design; and virtual reality construction programs.
"This event has been built to inspire the next generation of women to pursue careers in STEM fields by working with our UToledo, community and corporate partners to showcase the many ways engineers impact our daily lives," said Bryan Bosch, manager of diversity, inclusion and community engagement initiatives in the UToledo College of Engineering. "We're excited to have such a large group on campus this year from so many of our area school districts."
For more information on UToledo's events for Engineer Week, contact Bosch at bryan.bosch@utoledo.edu.