'Street Certified' theme of Black Student Union Fashion Show Feb. 22
---
On Friday, Feb. 22, the Black Student Union will host its 50th annual fashion show. "Street Certified" is this year's theme.
The doors will open at 6 p.m., and the show will run from 7 to 10 p.m. in the Thompson Student Union Auditorium.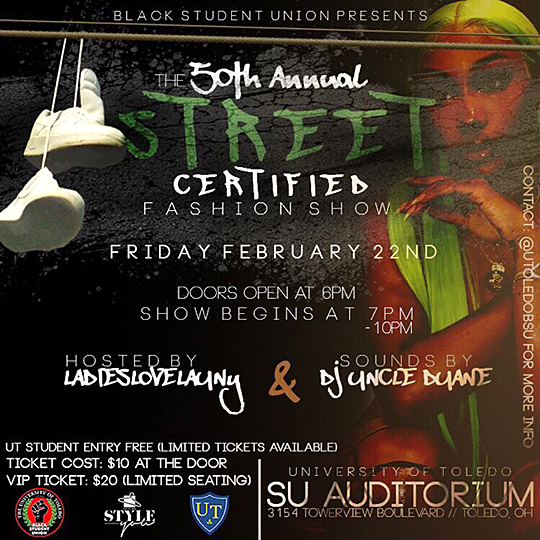 The event will be hosted by Ladies Love Launy, with music by DJ Uncle Duane.
"I want people to recognize the fashion show as being one of the longest-running UT traditions, put on by one of the longest-running student organizations that isn't Greek-affiliated," said Isis Walker, president of the Black Student Union. "The fashion show is just as important because it highlights the creativity and hard work of many students. And we give out a scholarship, so it directly aids in the retention of black students at UT."
The show is part of UT's Black History Month celebration. All proceeds will go toward scholarships to support African-American students.
There are a limited number of free tickets for UT students.
The cost for the public is $10 at the door, with VIP tickets for $20.