UT employee's crusade against child abuse opens new chapter
---
In the time it takes for a kid to enjoy a dish of ice cream, the girl's childhood was blighted forever. A familiar neighborhood park, an unguarded moment, an opportunistic predator: an all-too-familiar combination.
Pamela Crabtree, business service officer at the UT Urban Affairs Center until her retirement March 1, wants to make the story as rare as it is tragic. She knows the lifelong consequences of abuse; she was the young girl in the park.
While she's looking forward to the rewards of retirement — travel, more time with her husband and three grandsons — the avocation she's anticipating most eagerly is promoting Yell & Tell: Stop Child Abuse Now Inc., the nonprofit she founded in 2003. Its Web site is www.yelltell.org.
"Yell and Tell came out of my own experience," she said. "I had kept my childhood abuse a secret; I hadn't told anybody until I was in my mid-40s." That was when her husband was kidnapped in a carjacking and robbery, a harrowing experience that Crabtree recounts in her book, The Gift of Hurt. (Read a synopsis at www.pamelacrabtree.com.) Though her husband survived his ordeal, it left the couple emotionally scarred.
"We both were suffering from PTSD [post-traumatic stress disorder], so we went into therapy. That brought up all manner of garbage, which included talking about my abuse.
"It wasn't like it was suppressed; I always knew I had been abused in Ottawa Park as a little girl, but I just never told anyone. When I talked about it, it was such a relief. If I had dealt with it long ago, how much misery I would have been spared, if I had been comfortable with telling my parents about it at the time." (Both her parents died young.)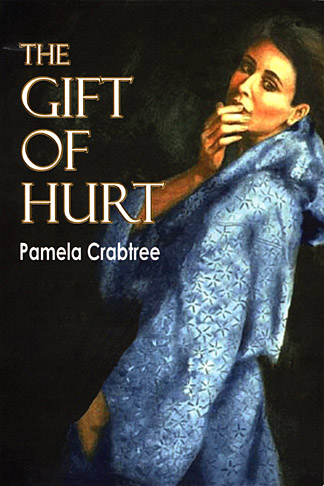 Therapy opened Crabtree's life in other ways. She earned an adult liberal studies bachelor's degree from UT in 1997, following it with a master's in 2004. "My master's thesis has a long title — much of it is research on ramifications and statistics of child abuse," she said.
She found camaraderie as a regular on a message board for adult survivors of child abuse. "We decided, though, we had to do more than just talk. I mentioned taking it a step further and organizing a rally."
That became a reality in 2004 with a march in Washington, D.C. Though all but one of the message board posters who'd initially committed pulled out — "very common with abuse victims; follow-through is difficult because of the trust factor," Crabtree noted — her family encouraged her to push on. With considerable investment of time and money, she and about 35 others marched from the Capitol to the White House. "It was over 90 degrees and miserable," she recalled. "I thought it was a total flop."
Instead, it was a beginning. Subsequent rallies held locally keep growing, with the seventh annual rally scheduled for Sunday, June 27, at the Walbridge Park Shelter House in south Toledo. This year the Yell & Tell rally will offer free hot dogs, chips and sodas along with educational materials and exhibits by community organizations. Mark Robinson, assistant director for the Northcoast Fatherhood Collaborative, will provide the keynote address.
The need for education is ongoing, Crabtree said: "When you think you've heard the most heinous crime against a child, someone comes up with something else."
Crimes against children have an economic side as well, she added: more than $1,400 yearly in indirect costs for each Ohio family. "If we start taking care of our children, protecting them, we raise healthier children who are less likely to enter the justice system or psychiatric treatment or substance abuse," she said.
So bring on retirement, Crabtree said: "I'm excited about what Yell & Tell can keep doing as a grass-roots organization."