UT does its part in Second Annual RecycleMania Tournament
---
As the spring semester unfolds, The University of Toledo is continuing to promote sustainability efforts and is encouraging everyone to do the same with the Second Annual RecycleMania Tournament.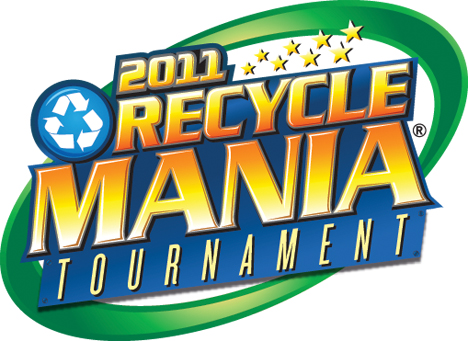 During the tournament, which kicked off Jan. 23 and continues through April 2, the University tracks and reports recycling weights each week.
While the University is excited to participate in the event, recycling needs to be an intentional part of UT operations, not only during the 10 weeks of RecycleMania, but also year round, said Tom Trimble, UT associate director of student unions.
"It's a matter of convenience and conditioning," Trimble said. "Many students practice the habit of recycling in their homes away from school and now it's a matter of how can we transfer those recycling habits to school."
According to Trimble, UT has had sustainability programs in place for some time, but there previously was not a reporting process as complete as it is now. With programs like the RecycleMania Tournament, a better reporting system and other sustainability practices, the University's College Sustainability Report Card grade jumped from a D+ in 2009 to a C+ in 2010, according to a national survey conducted by the Sustainable Endowments Institute.
"The University spends a staggering amount on trash removal," Trimble said. "However, since we have started this program, we have been able to convert a lot more trash to recyclable products. In fact, within the first three weeks, an average of 25,000 pounds per week of material has been made into recyclable material that would have otherwise been trash."
Recycling bins, courtesy of Rocket Recycling and Building Services, are located virtually on every floor in every building around Main, Health Science and Scott Park campuses, totaling more than 2,000 bins. Small recycling containers are placed in nearly every individual office as well.
Participation in the 2010 RecycleMania resulted in UT finishing third among participating MAC schools, seventh among participating schools in Ohio, and 172 out of 346 participants nationally.
Track the University's progress at www.recyclemaniacs.org during the competition.
For more information about RecycleMania and UT's sustainability efforts, visit the RecycleMania website or contact Trimble at 419.530.5203 or thomas.trimble@utoledo.edu.
If your work area is in need of a large recycling bin or additional small containers for offices, contact Rocket Recycling at 419.530.4942.