University sets goals for sustainability in new plan
---
At the University, blue and gold continue to make green with UT's new sustainability plan.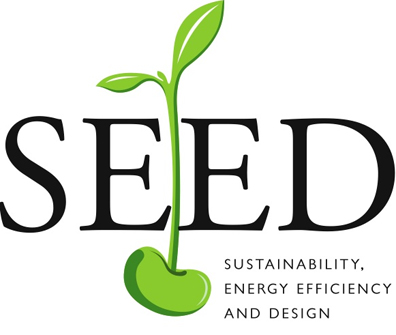 After two years of collecting data, researching and collaborating, the plan is ready for action and focuses on four major goals: active engagement; energy and water efficiency and conservation; zero waste; and carbon neutrality.
"We wanted to create a large plan that would guide our actions for the next several years," Brooke Mason, UT sustainability specialist, said. "And we're hoping it will be an evolving plan that will constantly be looked at and revised."
The first goal, active engagement, focuses on getting the campus population involved with the University's sustainability practices. Engagement will be tracked by the percentage of UT's population that the Sustainability, Energy Efficiency and Design (SEED) Initiative interacts with directly.
SEED's goals are to increase engagement by 10 percent by 2020, 20 percent by 2025, 30 percent by 2030 and 40 percent by 2035. Some projects already involve the campus community, including BlackoUT, a residence hall energy competition, and Friday Night Lights, where student volunteers turn off lights in academic buildings each week.
"I think the biggest part of the plan is the engagement piece," Mason said. "I hope that by using our partnerships and getting more students involved, we can make a significant change on campus."
The second goal is energy and water efficiency and conservation, which involves reducing energy use, increasing the use of renewable energy, reducing water consumption, and increasing the use of grey water, which is wastewater that is clean enough to be recycled onsite and used for things such as toilet flushing.
Along with decreasing energy use, UT is hoping to expand its use of natural sources of energy like wind, photons and earth-generated thermal energy transfer. The University already uses a cogeneration plant at the Computer Center, steam and chilled water lines, natural gas, solar panels, and wind turbines.
Goal three is zero waste, which is defined as diverting 90 percent or more of the solid waste generated on campus from landfills through recycling, repurposing, reusing and composting. In the plan, UT wants to achieve this goal by increasing recycling on campus by 2 percent annually, increasing item reuse, and decreasing excess purchasing.
According to the plan, diverting waste from landfills is not only environmentally responsible, but economically beneficial for the University. When solid waste is no longer going to a landfill, UT no longer has to pay for that service, saving thousands of dollars.
Last year, Rocket Recycling increased the University's recycling rate from 14.7 percent to 18.2 percent and brought in $38,000. The University also created five student jobs and one full-time job for recycling on campus and installed 11 water bottle refill stations.
The fourth and final goal is carbon neutrality, which is defined as having no net greenhouse gas emissions. The University will accomplish this by reducing greenhouse gas emissions by 2 percent annually, reaching carbon neutrality by 2058.
Several projects — many of which are in progress — will help the University to accomplish these four goals.
Over time, the goal of expanding the bicycle-sharing program is to help reduce the need for the bus loops, which operate for approximately 122 hours each week during spring and fall semesters. Replacing 17 vehicles of the UT fleet with newer, more efficient models also will reduce emissions.
Over the summer, UT replaced four boilers in Savage Hall, reducing carbon dioxide emissions by 566 metric tons and saving the University more than $128,000 each year. Improving the efficiency of the steam system would cut costs of basic maintenance and prevent leaks, saving more than $122,000 annually.
Each year, the University generates approximately 219 tons of food waste that can be composted and used to replace the current synthetic fertilizer used on campus.
Last summer, UT replaced the lighting fixtures with more efficient lighting throughout the University, which will save more than $116,000 each year and reduce metric tons of carbon dioxide by 1,478.
Other projects include a heating, ventilating and air conditioning reduction (HVAC) policy, installing new HVAC sensors, building a solar field on Health Science Campus, creating and implementing student and faculty-led initiatives, toilet and urinal retrofits, a carpool program, paper use reduction, recycling and composting programs, and education.
Though organized by SEED, the plan could not have come to fruition without citywide collaboration, Mason said. Primary contributors include Facilities and Construction, Transit Services, civil engineering and sustainability engineering classes, the Student Green Fund, and the city of Toledo.
"I couldn't have done it without the help of the committee and my student interns," Mason said. "These are really lofty goals, but if we work together even accomplishing half of them, we will have made a huge impact on the University and our environment."
To learn more about sustainability at The University of Toledo or to get involved in the goals of the plan, visit utoledo.edu/sustainability.