UToledo Dining Services Receives A on PETA Vegan Report Card
March 5, 2020 |
UToday
By Alexis Razo
---
The University of Toledo Dining Services has received an A on the People for the Ethical Treatment of Animals (PETA) vegan report card, scoring among the top 15% of the 1,592 surveyed schools.
"It is part of our culture to listen to students' requests for vegan options," said Cameron McAdams, resident district manager of UToledo Dining Services. "It is important that students feel their needs are being met and to include menu items they look forward to eating. We are thrilled to receive an A rating on the vegan report card as a testament to this culture."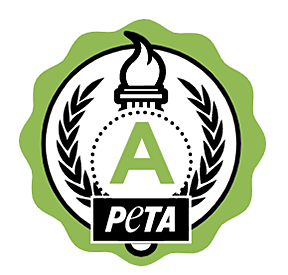 UToledo students are feeling heard, with an 80% student satisfaction rate on the PETA vegan report card.
The number of vegetarian college students has risen by more than 50% nationwide over the past decade, according to PETA. As a result, UToledo Dining Services has worked rapidly to expand vegan offerings and effectively communicate these options to the campus community.
Among many vegan program offerings, UToledo Dining Services provides at least one vegan entrée at every meal; labels and promotes vegan options and desserts; participates in meatless Mondays; and offers nondairy milk.
"I want to feel good about what we serve," said Jonathan Torok, executive chef of UToledo Dining Services. "A delicious vegan meal with quality plant-based proteins, fresh fruits and vegetables, and whole grains allows me to have pride in my work knowing I helped students eat healthy and with less, negative impact on the environment."
To view the full report, visit the PETA vegan report card website.
UToledo Dining Services is continually working to develop and implement a wider variety of vegan options throughout campus. Feedback from students, faculty and staff is valued: Visit the PETA vegan report card website.