UT:10 News Election Broadcast Receives National Recognition
---
The University of Toledo's student-produced news program received an Award of Excellence from the Broadcast Educators Association's Festival of Media Arts for its "2020 News Election Day" newscast.
UT:10 News was among the winners in the national competition in the TV News Magazine category, which featured 1,300 entries from more than 250 colleges and universities in the country, including top national journalism schools such as Arizona State University's Walter Cronkite School of Journalism, USC, UCLA and Syracuse University.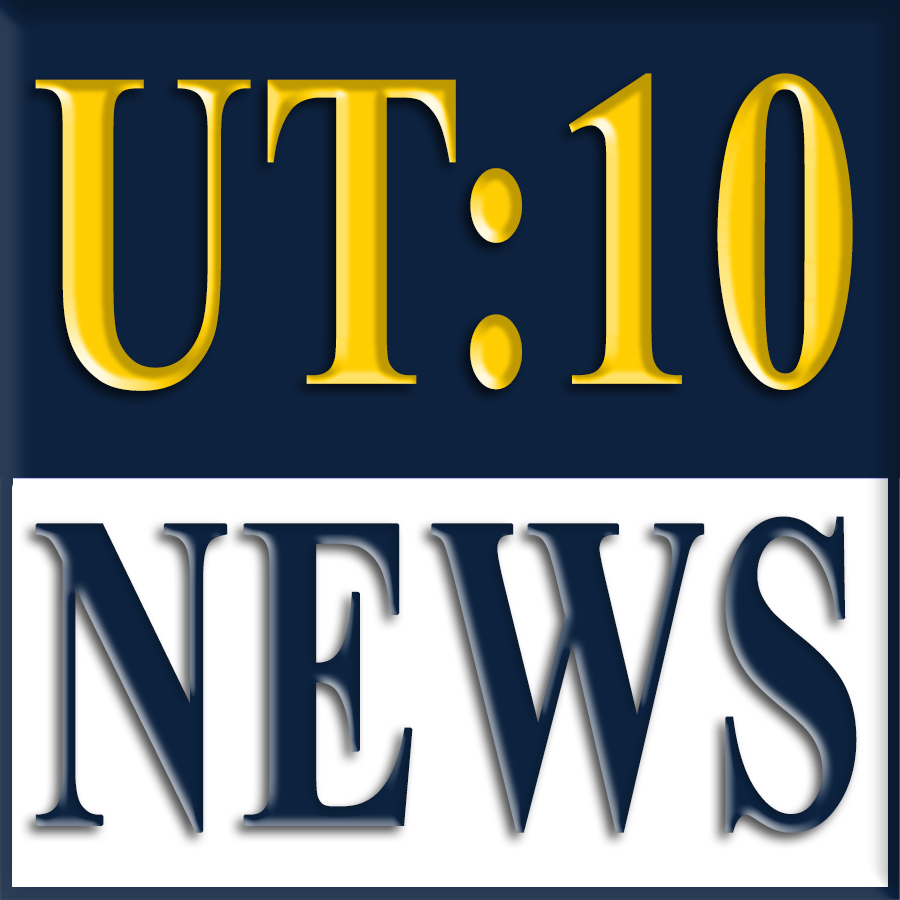 "We're always proud of our students when they are recognized for their work," said Dr. Ben Myers, associate professor and chair of the Department of Communication. "This award of excellence is a testament to the collective effort and care that all of our faculty have for our students."
Dr. Jackie Layng, professor and UT:10 News creator, who served as the show's faculty instructor and executive producer from 2004 through fall 2020, noted a David beats Goliath theme in their national recognition.
"We were going against some very, very prestigious journalism schools and to place among them, and even to beat them in some cases, is amazing," she said. "And, literally, they produced the entire newscasts remotely. This is difficult for professionals in the field to do this, but for our students to do this and to a win a national award? That is just mind-boggling."
The students involved in the award-winning UT:10 News show are Normandie Berl, student producer/anchor; Kait Pence, student producer; Jake Plagens, student director/graphic supervisor; Kennedy Ellison, student reporter/production/anchor; Deepa Bhujbal, student reporter/production; Kierra Bivins, student reporter/production; Morgan Cronenwett, student reporter/production; Gabrielle Huff, student reporter/production; Emma Jones, student reporter/production; Cheyenne Kastura, student reporter/production; Alyssa Plotts, student reporter/production; Michael Sandlin, student reporter/production; Mark Schindler, student reporter/production; Yash Shingan, student reporter/production; Jaycee Wamer, student audio; and Derek Peterson, student graphics designer; and Kevin O'Korn, technical advisor/staff.
"Kait and I spent a lot of time directly helping students write, shoot and edit their stories," said Berl. "We then spent several hours, the night before each show, to ensure it was perfect. It feels really good to see Kait and I's hard work, along with the student reporters, and Jake our student director, get some well-deserved recognition."
Added Pence: "It is truly a blessing to see everyone who was involved in the show's hard work pay off! I am excited to see what the future holds."
Since launching in 2004, the UT:10 News class, Multimedia Journalism, has become a capstone course for the new media communication major as a hands-on learning experience for UToledo journalism students creating a 10-minute news show, Layng said.
In 2010, UT:10 News won the College TV award for Best Newscast in the country, which "is basically a college Emmy," Layng said.
UT:10 News streams live newscasts at noon on Thursdays and can be accessed at ut10news.com.