Eberly Center for Women slates lunches to spotlight research
---
The Catharine S. Eberly Center for Women's Lunch With a Purpose brings together students, faculty and staff to support UT's women researchers.
All are welcome to bring lunches and hungry minds to find out what researchers are working on and to contribute to interdisciplinary discussions. The lunches are held in Eberly Center, Tucker Hall Room 0152, from 12:10 to 1 p.m. throughout the semester.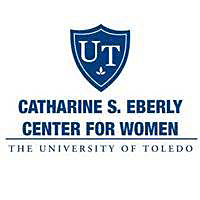 The next Lunch With a Purpose will take place Wednesday, March 22, and focus on "Being Mary Willing Byrd: Race, Property and Widowhood in Revolutionary Virginia." Dr. Ami Pflugrad-Jackisch, associate professor of history, will discuss her research on Byrd, who became a widow in wartime and interacted with the state, the occupying military and the market in ways that were considered out of the ordinary for women of the time.
On Wednesday April 5, Dr. Karie Peralta, assistant professor of sociology, and Dr. Shahna Arps, lecturer of anthropology, will present their research, "Becoming Globally Competent Through a Community-Based Approach." This research was not only used to develop an international field school to be used in the Dominican Republic this summer, but also demonstrates how community-based principles may guide the development of global competencies for professors and students.
"By encouraging women researchers to participate in Lunch With a Purpose, we are promoting interdisciplinary discussion, showing support, and offering critical feedback that strengthens the work being produced at The University of Toledo," said Dr. Shanda Gore, associate vice president of the Catharine S. Eberly Center for Women and the Minority Business Development Center.