President to Deliver Virtual State of the University Address
---
The University of Toledo President Gregory Postel will deliver a virtual State of the University Address on Wednesday, March 30.
The 2022 State of the University video speech entitled "Celebrating History. Fueling Tomorrows: Setting the Course for UToledo's Next 150 Years" recognizes the significance of the University's sesquicentennial anniversary in 2022 and how the institution can honor our traditions while evolving to meet the needs of today's students and the community.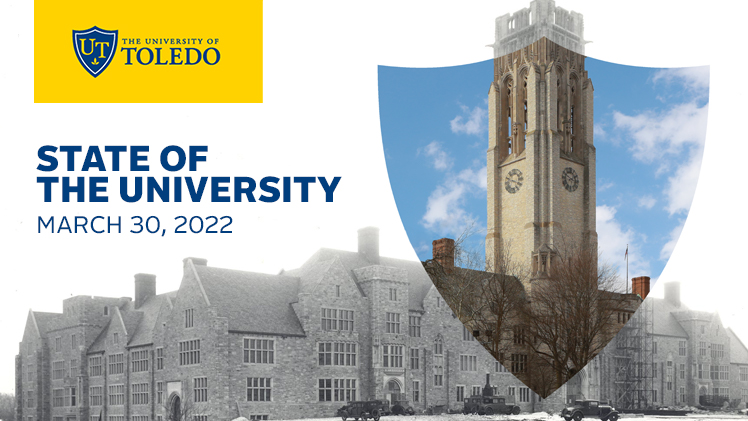 "We are at a pivotal point in the story of The University of Toledo," Postel said. "As we celebrate 150 years of serving students and our community, it also is time for us to look toward the future and envision how UToledo can seize the moment and make a positive impact in the next 150 years. Our sesquicentennial is an important moment to reflect on our past and plan for our future."
In the address, Postel will outline his vision for strategic investment in support of the University's mission with a focus on student success, diversity, equity and inclusion, healthcare, research and community engagement.
The virtual address will be shared with campus via email at 9 a.m. Wednesday, March 30, and will be available on the President's Office website.