UToledo Bookstore Offers Free Online Homework Assistance Through June 15
March 24, 2020 |
UToday
By Alexis Razo
---
The University of Toledo Bookstore is offering two free Bartleby deals to help students with their homework anytime and anywhere.
"We know that many students are adjusting to a new way of learning, but learning remote doesn't mean you're doing it alone," said Colleen Strayer, general manager of the Barnes & Noble University of Toledo Bookstore. "Bartleby's products and services are designed to improve student success and outcomes by offering pathways for learning that fit the demands of today's students."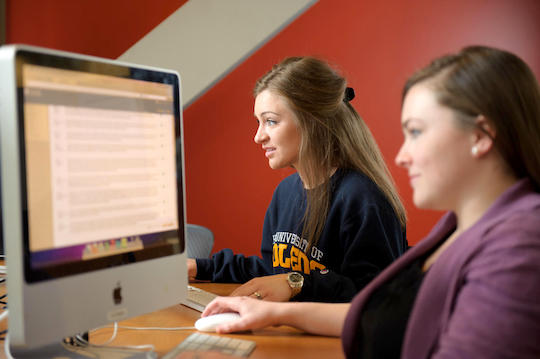 Bartleby has two components: Bartleby Learn and Bartleby Write.
Bartleby Learn is an online subscription service that offers students textbook solutions on applicable textbooks. The textbook solutions provide detailed step-by-step instructions to help solve problems from the homework. If the question is not already in the question-and-answer library, students may submit their question and receive an expert solution; most are answered within just a few hours.
The UToledo Bookstore is offering a deal where students can ask experts up to 10 free homework questions every month through Monday, June 15. Ask a question today at Bartleby's 24/7 Help Center.
Bartleby Write is an online writing tool that helps with essay and paper writing by providing suggestions on structure, content and style. As students are writing, the system provides edit suggestions to grammar, spelling and punctuation. Bartleby write also checks the writing against plagiarism sites and helps with citations.
The UToledo Bookstore is offering free premium writing help through June 15. Start today at Bartleby's Writing Center.
To assist you during this transition, The University of Toledo also developed a website with all of the resources and support students will need to successfully complete their spring semester.