English professor publishes book on work of 17th century poets
---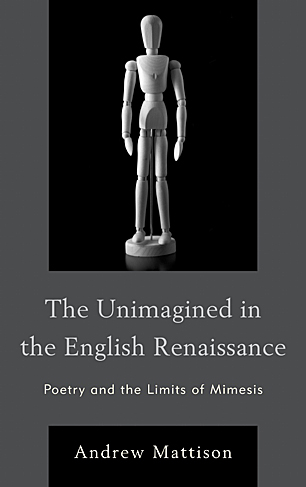 Dr. Andrew Mattison, associate professor of English, has a passion for poetry and is especially excited when he gets the chance to teach his students some of his favorite works, such as those of John Milton.
Mattison believes in many respects that his research and teaching are united, as he shows in his latest book, The Unimagined in English Renaissance: Poetry and the Limits of Mimesis, in which he seeks to expand on questions raised in the classroom.
"It takes a project like this to show how intertwined writing a book is with teaching," Mattison said. "Many of the questions addressed in the book come from teaching. I think it has made me a better teacher in that respect."
Published by Fairleigh Dickinson University Press, the book focuses on description and imagery in Renaissance poetry, but according to Mattison, not on descriptions that present a vivid image to the reader's mind, but on those that seem to avoid doing so.
The book focuses on the work of poets Edmund Spenser, John Donne, Philip Sidney and Milton, and follows a 100-year period, from 1575 when Sidney entered the court of Elizabeth I to the death of Milton in 1674.
English poetry of the Renaissance is of special interest to Mattison because poets of the era were keenly interested in literary representation. The Unimagined in English Renaissance picks up where his 2007 book, Milton's Uncertain Eden, left off.
"I'm sure you have heard the old cliché, 'Seeing is believing,'" Mattison said. "But I argue just the opposite: that obscurity is clearer than revelation. My book argues that poetry is most poetic — most distinctive from other forms — when its goals are not visual."
The course he teaches on Milton is his favorite class, and just as in his first book, he builds much of his consensus around Milton's Paradise Lost, an epic poem originally published in 1667 in 10 books and later re-published in 12 books.
The Unimagined in English Renaissance: Poetry and the Limits of Mimesis is available in Carlson Library and for sale online and at the Barnes & Noble University Bookstore.