Graduating seniors asked to complete First Destination Survey
April 4, 2016 |
UToday
By Cathy Zimmer
---
The University of Toledo in conjunction with its Center for Experiential Learning and Career Services is piloting UT's First Destination Survey for graduating seniors.
The survey consists of less than 10 questions, most with drop-down responses making it fast and easy to complete.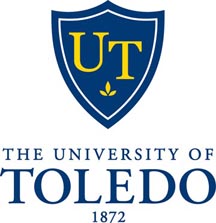 Students that complete the survey will have the opportunity to enter a prize drawing, which includes an iPod touch package valued at $328.
Starting Monday, April 4, the survey will be emailed to students who have applied for graduation, and it will remain open through Monday, May 16.
In addition, when students reach 100 credit hours, a message will automatically appear on their degree audits noting they need to complete the survey. The University of Toledo's First Destination Survey is required to be completed, even if other program-specific surveys are administered at another time.
"The goal of the survey is to collect and report post-graduation status of newly graduated undergraduate Rockets from all colleges and majors," said Shelly Drouillard, director of the Center for Experiential Learning and Career Services. "Survey data will provide us with critical information necessary for institutional reporting, career and academic advising, and recruitment.
"With the Higher Learning Commission (HLC) site visit scheduled for April 11-13, the University looks to share preliminary data with the HLC peer evaluators," Drouillard added. "We are asking all advisers, success coaches, faculty advisers, and faculty teaching senior exit or capstone courses to encourage student completion of the survey by Friday, April 8, particularly students who know for certain what their first destination will be after graduation."
Questions may be directed to Drouillard at shelly.drouillard@utoledo.edu or 419.530.7800.