Outstanding Staff Award nominations sought
April 4, 2016 |
UToday
By Staff
---
Nominations for the 2016 Outstanding Staff Award are due Monday, April 11.
Take a few minutes to nominate staff members who exceed expectations and enhance the University environment for students, patients, staff, faculty and the community.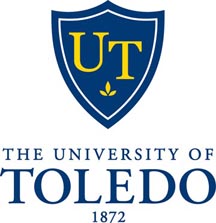 Eligible nominees must be full-time or part-time (20 hours or more) regular employees (contingent, temporary and intermittent employees are not eligible), and have at least two years of service at the University.
Senior administrators and previous award recipients are ineligible if they have received the Outstanding Staff Award within the past three years.
All nominees will be acknowledged at an awards ceremony Tuesday, May 3, at 3 p.m. in the Student Union Auditorium. A total of five employees will be selected to receive plaques and $1,000.
Nominations will be accepted from faculty, physicians, staff, students, patients and community members.
The selection committee for the awards consists of previous winners and a representative from the Human Resources and Talent Development Department.
The selection committee will consider:
• Career accomplishments and outstanding contributions on the job;
• Commitment to improvement and innovation; and
• Leadership and loyalty to The University of Toledo community.
The nomination form is available at http://utole.do/outstandingstaffaward.
If you have any issues with the online form, email vicki.riddick@utoledo.edu.