April 9 Songfest Has Students Singing, Dancing for a Good Cause
---
At 85 years and going strong, Songfest returns 5 p.m. Saturday, April 9, at Savage Arena, as UToledo students dance and sing for a philanthropic cause, in support of the Toledo Public Schools Foundation.
"Songfest is one of the many ways The University of Toledo's campus community showcases its Rocket Pride as we come together for one night in a celebration of unity among campus organizations, students, families and so many others," said Calvin Sweeney, vice president of Blue Key National Honor Fraternity, co-sponsor of the event along with Mortar Board National Honor Society.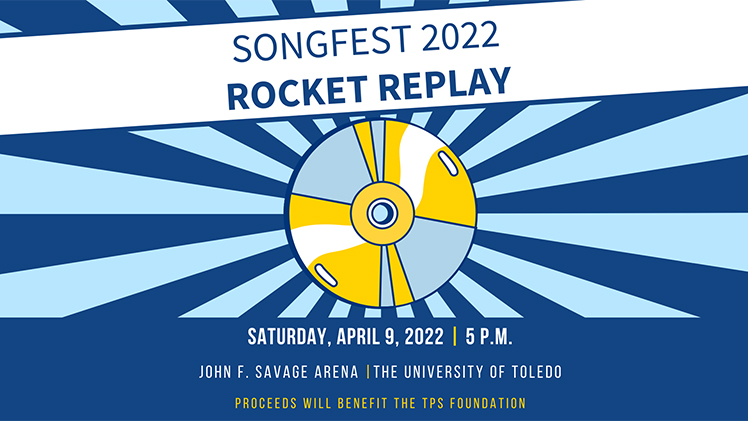 "We are so excited to see the culmination of months of hard work and planning celebrated as we introduce the Toledo community to 'Songfest 2022: Rocket Replay.' "
A part of the fabric of The University of Toledo since 1937, Songfest has long been one way for students to give back to the community.
The Toledo Public Schools Foundation is a nonprofit fundraising arm of Toledo Public Schools to further education through college scholarships and classroom initiatives.