UTeach Job Fair for UT education students April 11
---
The 2016 UTeach Job Fair will be held Monday, April 11, from 8 a.m. to 4 p.m. in the Student Union Auditorium.
The job fair will feature more than 60 schools from across the state and country seeking to interview and hire students for open positions.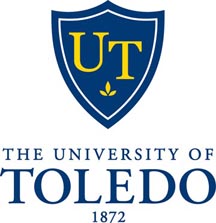 Current education students and alumni who are student teaching or already have a teaching license are encouraged to attend.
The open interview sign-up period will run from 8 to 9:30 a.m. and will be followed by a series of 25-minute interviews from 9:30 a.m. to noon. Lunch will begin at noon and end at 1 p.m., at which time interviews will resume until 4 p.m.
There is no cost for students and alumni teacher candidates to attend. To register, visit utoledo.edu/education/jobfair and click "Student Registration Information" on the left side of the page.
For more information, contact Libbey McKnight at 419.530.4967 or elizabeth.mcknight@utoledo.edu.
Click to access the login or register cheese