Spring in to Toledo races
April 7, 2017 |
UToday
By Staff
---
Birds are chirping, days are lasting longer, and temperatures are on the rise. Spring is a great time for all to add more — and/or different — activities to their routines. Training for and competing in a 5K, or any distance race, can be a challenging and rewarding journey.
Representatives from UT's Healthy U program are ready to help. 

"If you've never completed a 5K, or if it's been a long time, following a proven plan can be helpful," said Andrea Masters, assistant director of community wellness and health programs. She recommended that employees view this Couch to 5K training plan. It details three workouts per week that can lead participants to competing in a 5K race within eight weeks.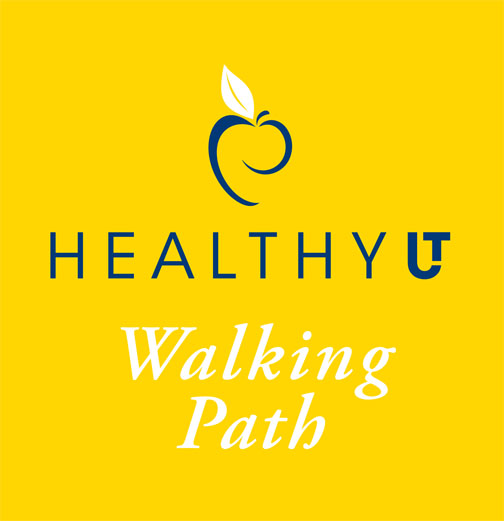 "Our community is fortunate to have a number of great races and walks in our backyard," Masters said. "Healthy U is excited to promote three events to our employees in honor of National Employee Health and Fitness Month in May."
The events are:
• Making Strides Against Breast Cancer Walk: Saturday, May 6. Contact Michelle Giovanoli at 419.383.5114.
• American Heart Association Heart Walk/Run: Saturday, May 13. Contact Annette Hyttenhove at 419.383.3407.
• Toledo Zoo Dart Frog Dash: Saturday, May 20. Contact the Catharine S. Eberly Center for Women at 419.530.8570.
Masters said Healthy U will be involved with each of these events. "Because of our commitment to improving the overall health of our employees, we'll even provide raffle tickets for each event you complete. Possible prizes include a ninja blender, balance board, Rocket Wellness tote bag and digital scale."
Send proof of completion to Healthy U at healthyut@utoledo.edu or via interoffice mail to mail stop 405 to be eligible.
Complete one event and receive one raffle entry; complete two events and receive three raffle entries; and complete three events and receive six raffle entries.
"You can start walking right here on campus," Masters said. "Healthy U has walking paths mapped and marked on Main Campus, Health Science Campus and Scott Park Campus to make it safe and easy to get some steps and miles in throughout your day."
Check out the maps here.
For more information about improving your health or jump-starting your road to fitness, go to the Healthy U web page at utoledo.edu/offices/rocketwellness/healthyu.