UT Chapter of Phi Kappa Phi to initiate new members
---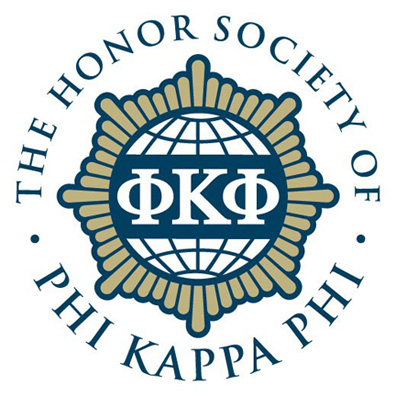 The University of Toledo Chapter of the Honor Society of Phi Kappa Phi will hold its initiation ceremony for new members Sunday, April 17, at 1 p.m. in the Student Union.
More than 120 undergraduate and graduate students and four UT faculty members will be inducted into the honor society this year.
Joel Lipman, UT professor of English and poet laureate of Lucas County, will present the keynote address.
Inductees into the honorary must be in the top 7.5 percent of the junior class in their college, or the top 10 percent of their senior or graduate school college to qualify for membership.
In addition to inducting new members, the society will honor three scholarship winners and the chapter's nominee for the national Phi Kappa Phi Graduate Fellowship Award.
The chapter is awarding three $500 scholarships this year. The winners were selected based on academic performance, an essay and letters of recommendation from faculty members.
The winners of the scholarships are Zachary Dehm, Gabriella Pardee and Sara McCall. All are from Toledo.
Dehm is a sophomore philosophy and religious studies major, and he plans to pursue graduate studies in theology or ethics. His faculty recommenders wrote of his dedication to his studies, and his thoughtful reflections on religious and philosophical issues.
Pardee is a senior, and will graduate with a dual degree in environmental science and Spanish in fall 2011. She has co-authored several articles that have appeared in scholarly publications, and has worked as a research assistant for Dr. Stacy Philpott, UT assistant professor of environmental sciences. In the fall, Pardee will travel to Spain and Chile to complete her education.
McCall is a master's student in art education. She worked as a graphics designer after completing her undergraduate education at UT, but decided that she wanted to teach art and returned to school. McCall is also a volunteer at the Toledo Museum of Art.
The UT chapter of Phi Kappa Phi also will honor its nominee for the national Phi Kappa Phi Graduate Fellowship Award, Leah Mullen. Mullen is completing her undergraduate degree in geography and planning, and will attend the UT College of Law in the fall.
In addition to the undergraduate and graduate students who will be inducted into the honor society, several UT faculty members will be inducted. They are: Dr. Nancy Collins, chair of the Women's Programs Initiative in the Department of Medical Microbiology and Immunology; Dr. Linda Smith, associate dean and senior lecturer in humanities in the Honors College; Dr. Joan Kaderavek, Distinguished University Professor of Early Childhood, Physical and Special Education; and Dr. Isabel Escobar, professor of engineering and acting director of the Catharine S. Eberly Center for Women.
For more information, contact UT chapter Phi Kappa Phi president Dr. Mohamed Samir Hefzy at 419.530.6086.