'The Relevant University' to air April 22
---
Tune in to "The Relevant University" Tuesday, April 22, at 7 p.m. on AM 760 WJR.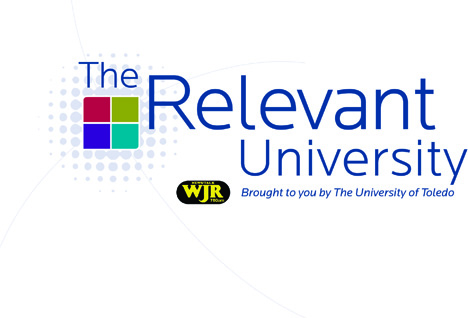 Landing jobs after college and using the web to network and showcase talents will be discussed by guests who will join Lawrence J. Burns, UT vice president for external affairs.
In this month's episode:
• Moses Lee, CEO of Seelio, will talk about his web-based network that helps college students showcase their skills.
• University of Toledo alumna Keri Gallagher and soon-to-be graduate Courtney Ingersoll share how they landed their first jobs after college.
• Christina Allen of LinkedIn will discuss how the professional network helps college students with their job searches.
• And U.S. Sen. Sherrod Brown provides information about his recent seventh annual Ohio College Presidents Conference.
The University and Detroit's WJR Radio produce the monthly, hourlong program that explores the critical role higher education plays in our world.
Listen at utoledo.edu/therelevantuniversity.