Office cleanup made easy on Main Campus
April 25, 2016 |
UToday
By Samantha Watson
---
Are you cleaning out your office or organizing that old supply closet for summer?
The week of Monday, April 25, through Friday, April 29, The University of Toledo is offering help to those who are doing some spring cleaning on Main Campus at the end of the semester.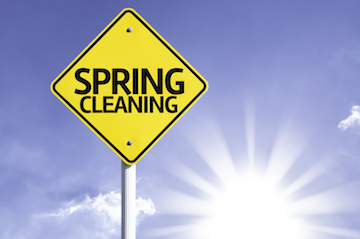 Dumpsters will be placed throughout campus in the following locations: south of University Hall, north of the Health and Human Services Building, south of Memorial Field House, south of Bowman-Oddy Laboratories, west of Parks Tower, north of Presidents Hall, and east of the Lois and Norman Nitschke Auditorium.
There will be a cardboard box next to each dumpster to dispose of small electronics and small metal items. Laptops and computers must have the memory wiped prior to disposal, which can be done by calling Rick Gerasimiak, UT desktop support manager, at 419.530.3411.
In order to be as environmentally friendly as possible, recycling containers to dispose of large amounts of paper can be requested by calling Neil Tabor, UT sustainability specialist, at 419.530.1042.
To get rid of biohazard, infectious, chemical waste, used oil, pharmaceuticals, bulbs, ballasts, rechargeable batteries or refrigerators, call the Department of Environmental Health and Radiation Safety at 419.530.3600.
If you have any questions, contact Facilities and Construction at 419.530.1448.