Main Campus Pharmacy announces summer hours
---
The University of Toledo's Main Campus Outpatient Pharmacy will begin its summer hours Monday, May 13.
The pharmacy will be open Monday through Friday from 7:30 a.m. to 5:30 p.m. and Saturday from 9 a.m. to 2 p.m.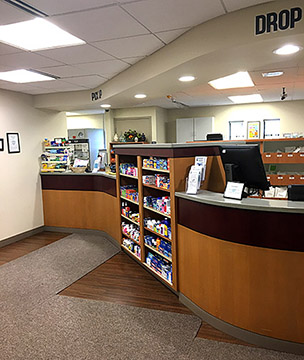 Summer hours will remain in effect until Monday, Aug. 19, one week prior to the start of fall semester.
The pharmacy is located on the southwest side of Main Campus across from the Horton International House in the University Health Center, where parking is available next to the building.
"Our services offered include personalized health care, immunization, affordable prices, and a wide array of over-the-counter products," Dr. Valerie Householder, manager of the Main Campus Outpatient Pharmacy, said. "Our staff can conveniently transfer prescriptions from other outpatient pharmacies."
For more information, call 419.530.3471.